SBL Press Bookstore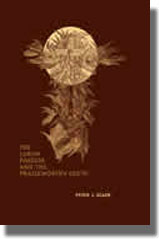 The Lukan Passion and the Praiseworthy Death
Peter J. Scaer
Publication Date
November 2006
Hardback
$60.00
In the ancient world, crucifixion epitomized all that was shameful, servile and lowly. Jesus' death on a cross would have been a stumbling block for many. Luke recognized this prevailing attitude toward crucifixion and sought to show that Jesus' death was noble and praiseworthy, even according to the Roman world's own standards.
Scaer argues that Luke drew upon the Noble Death tradition, especially as found in Greco-Roman rhetoric, in depicting Jesus as a man of courage and virtue. Luke also made use of Jewish-Hellenistic martyrological traditions to present Jesus' death as worthy not only of honor but even of emulation. Most provocatively, Scaer contends that the third Evangelist drew specific motifs from the Socrates story in order to show that the founder of the new Christian movement was a noble and just man, deserving of the utmost respect.
In using these Greco-Roman sources as he fashioned his narrative of Jesus' death, Luke reveals himself as a masterful author in the classical tradition, intent on portraying Christianity as a world class religion.
Peter Scaer is Assistant Professor of Exegetical Theology, Concordia Theological Seminary, Fort Wayne, Indiana.
The SBL is the North American distributor for Sheffield Phoenix Press. Customers outside of North America can purchase this book directly from Sheffield Phoenix by clicking here.