SBL Press Bookstore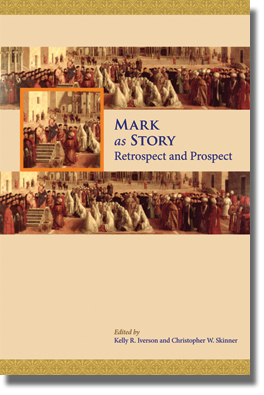 Mark as Story: Retrospect and Prospect
Kelly R. Iverson, Christopher W. Skinner
Publication Date
May 2011
Paperback
$39.00
Mark as Story: An Introduction to the Narrative of a Gospel, originally published in 1982 and extensively revised in 1999, was a turning point in Gospel studies, both for the contribution it made to Markan scholarship and for the methodological insights that it advanced. This volume celebrates Mark as Story and offers critique, engagement, and exploration of the new hermeneutical vistas that emerged in the wake of this pioneering study. In these essays, leading international Markan scholars discuss various texts and themes in the Second Gospel, reflect upon the rise of narrative criticism, and offer a glimpse at future trends in Gospels research.
Kelly R. Iverson is Lecturer in New Testament at St. Mary's College, the University of St. Andrews, Scotland. He is the author of Gentiles in the Gospel of Mark: "Even the Dogs under the Table Eat the Children's Crumbs" (T&T Clark, 2007). Christopher W. Skinner is Assistant Professor of Religion at Mount Olive College in North Carolina. He is the author of John and Thomas: Gospels in Conflict? Johannine Characterization and the Thomas Question (Wipf & Stock, 2009) and What Are They Saying about the Gospel of Thomas? (Paulist, 2011).
"Mark as Story and its authors have had a powerful impact on the study of the gospels. This collection analyzes, celebrates, and extends their work, often in intriguing ways. The closing reflections of Rhoads, Dewey, and Michie provide icing on the cake even as they offer new insights."
— Janice Capel Anderson, University of Idaho
Click here for the volume front matter, including the table of contents and introduction.
Click here for a printable publication sheet that you can put in your files or give to your librarian or bookstore.