SBL Press Bookstore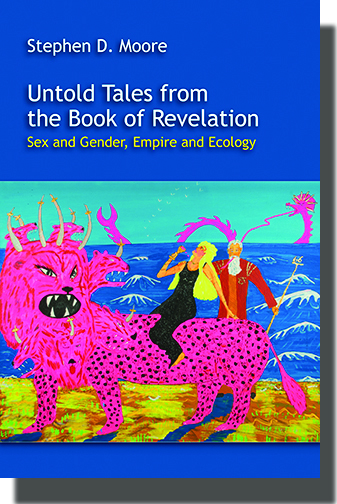 Untold Tales from the Book of Revelation: Sex and Gender, Empire, and Ecology
Stephen D. Moore
Publication Date
October 2014
Paperback
$42.00
An interlinked collection of essays representing the best of Stephen D. Moore's groundbreaking scholarship
This collection of previously published essays is a companion to The Bible in Theory: Critical and Postcritical Essays (2010). Chapters engage postcolonial studies, cultural studies, deconstruction, autobiographical criticism, masculinity studies, queer theory, affect theory, and animality studies—methods Moore believes present unprecedented challenges to the monochrome model of Revelation scholarship based on traditional historical-critical methods.
Features:
Nine essays on biblical literary criticism including two co-written with Jennifer A. Glancy and Catherine Keller
Contextual introductions for each essay
Annotated bibliographies
Stephen D. Moore is Professor of New Testament at the Theological School, Drew University. His many books include Literary Criticism and the Gospels: The Theoretical Challenge (Yale University Press), God's Gym: Divine Male Bodies of the Bible (Routledge), and Empire and Apocalypse: Postcolonialism and the New Testament (Sheffield Phoenix).
Download volume front matter, including table of contents and introduction.
Download a printable publication sheet that you can put in your files or give to your librarian or bookstore.
Download a printable standing order sheet to see other available volumes in the series and to give to your librarian to set up a standing order.