SBL Press Bookstore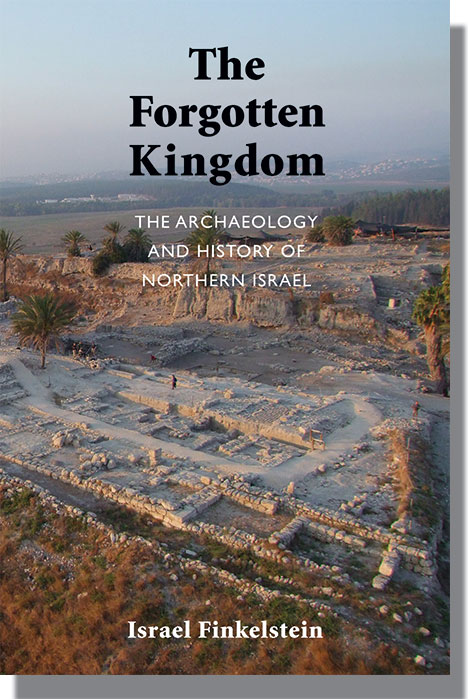 The Forgotten Kingdom: The Archaeology and History of Northern Israel
Israel Finkelstein
Publication Date
October 2013
Hardback
$42.00
A new understanding of the history of the northern kingdom from 1350 B.C.E. to 720 B.C.E.
Beginning with the Canaanite city-states, through the Saulide dynasty, to the fall of Israel, Finkelstein presents the first comprehensive history of Israel integrating the analysis of more than thirty years of archaeological work with interpretation of ancient Near Eastern and biblical texts. Though Judah dominates the pages of the Hebrew Bible and contemporary studies, Israel dominates here as Finkelstein reveals the glory of the Omride dynasty, outlines how the two kingdoms of Israel and Judah developed parallel to one another, and highlights Israel's transformation from kingdom to foundational idea.
Features:
Archaeological analysis of the region of the northern kingdom
Primary and secondary textual analysis from the ancient Near East and the biblical narrative
Maps, tables, and images
Discussion of Israel's legacy
Israel Finkelstein is Professor of Archaeology at Tel Aviv University. He has conducted numerous field projects, including excavations at biblical Shiloh and Megiddo. He is the author of many books, notably The Archaeology of the Israelite Settlement (Israel Exploration Society) and Living on the Fringe (Sheffield Academic Press), the co-author, with Neil A. Silberman, of The Bible Unearthed and David and Solomon (both from Free Press), and was awarded the prestigious Dan David Prize in the Past Dimension in 2005.
Download the publication notice for this title.
Download volume front matter, including table of contents and introduction.
Download a printable standing order sheet to see other available volumes in the series and to give to your librarian to set up a standing order.
Praise for Finkelstein's research and writing on the northern kingdom
SBL is delighted to offer The Forgotten Kingdom, the English edition of Le royaume biblique oublié, first published by Odile Jacob (2013).
Le royaume biblique oublié is the winner of the "Prix Delalande-Guérineau" given by the Académie des Inscriptions et Belles-Lettres.
The Académie bestows the Prix Delalande-Guérineau on a deserving scholar every second year.