SBL Press Bookstore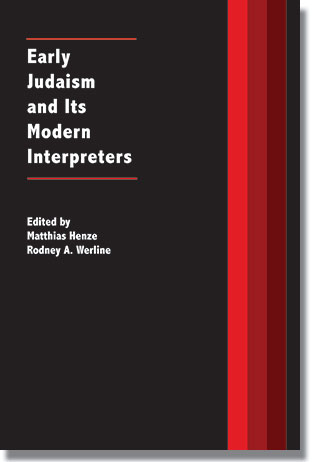 Early Judaism and Its Modern Interpreters
Matthias Henze, Rodney A. Werline, editors
Publication Date
December 2020
Paperback
$45.00
An essential resource for scholars and students
Since the publication of the first edition of Early Judaism and Its Modern Interpreters in 1986, the field of early Judaism has exploded with new data, the publication of additional texts, and the adoption of new methods. This new edition of the classic resource honors the spirit of the earlier volume and focuses on the scholarly advances in the past four decades that have led to the study of early Judaism becoming an academic discipline in its own right. Essays written by leading scholars in the study of early Judaism fall into four sections: historical and social settings; methods, manuscripts, and materials; early Jewish literatures; and the afterlife of early Judaism.
Matthias Henze is the Isla Carroll and Percy E. Turner Professor of Hebrew Bible and Early Judaism and the Founding Director of the Program in Jewish Studies at Rice University. He is the coeditor of The Old Testament Pseudepigrapha: Fifty Years of the Pseudepigrapha Section at the SBL (2019) and author of Mind the Gap: How the Jewish Writings between the Old and New Testament Help Us Understand Jesus (2017). He is editor-in-chief of the Journal for the Study of the Pseudepigrapha.
Rodney A. Werline is Leman and Marie Barnhill Endowed Chair in Religious Studies at Barton College. He is the author of Pray Like This: Understanding Prayer in the Bible (2007) and Penitential Prayer in Second Temple Judaism: The Development of a Religious Institution (1998) He is the general editor of the SBL Press series Early Judaism and Its Literature.
Download volume front matter, including table of contents and introduction.
Download a printable publication sheet that you can put in your files or give to your librarian or bookstore.