SBL Press Bookstore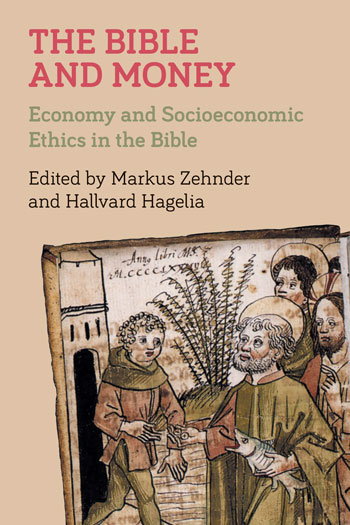 The Bible and Money: Economy and Socioeconomic Ethics in the Bible
Markus Zehnder, Hallvard Hagelia, editors
Publication Date
November 2020
Hardback
$97.50
What does the Bible say about money? This volume presents the researches of 18 international biblical scholars at Ansgarskolen´s Norwegian Summer Academy for Biblical Studies. Papers include:

The Prophets on Trade: Did They Consider it a Canaanite Affair?

Two Categories of Loans in the Old Testament

Give Willingly and Do Not Expect Anything? A Biblical View on Loans and Interest

Government and Economy in the Hebrew Bible: Taxes and Related Issues
State and Temple Economy in the Levant in the Persian and Hellenistic Periods
Economics and Poverty: Negotiating the Spectrum of Personal Wealth or Shared Resources
Proportionate and Sufficient Wealth: Financial Transparency in Paul's Collection for the Saints in Jerusalem

Engaging the New Testament and the Welfare State

Divine Plenty, Human Thriftiness: A Canonical Reading of (Un)Limited Resources

This unusual volume is a useful resource for researchers, but also a coursebook to be used in the classroom and a comprehensive introduction to biblical economic ethics in general.
SBL Press is the North American distributor for Sheffield Phoenix Press. Individual scholars or students may purchase the hardback edition of any SPP book at a 50 percent discount, whenever a paperback edition is not available.
Customers outside of North America can purchase this book directly from Sheffield Phoenix by clicking here.