SBL Press Bookstore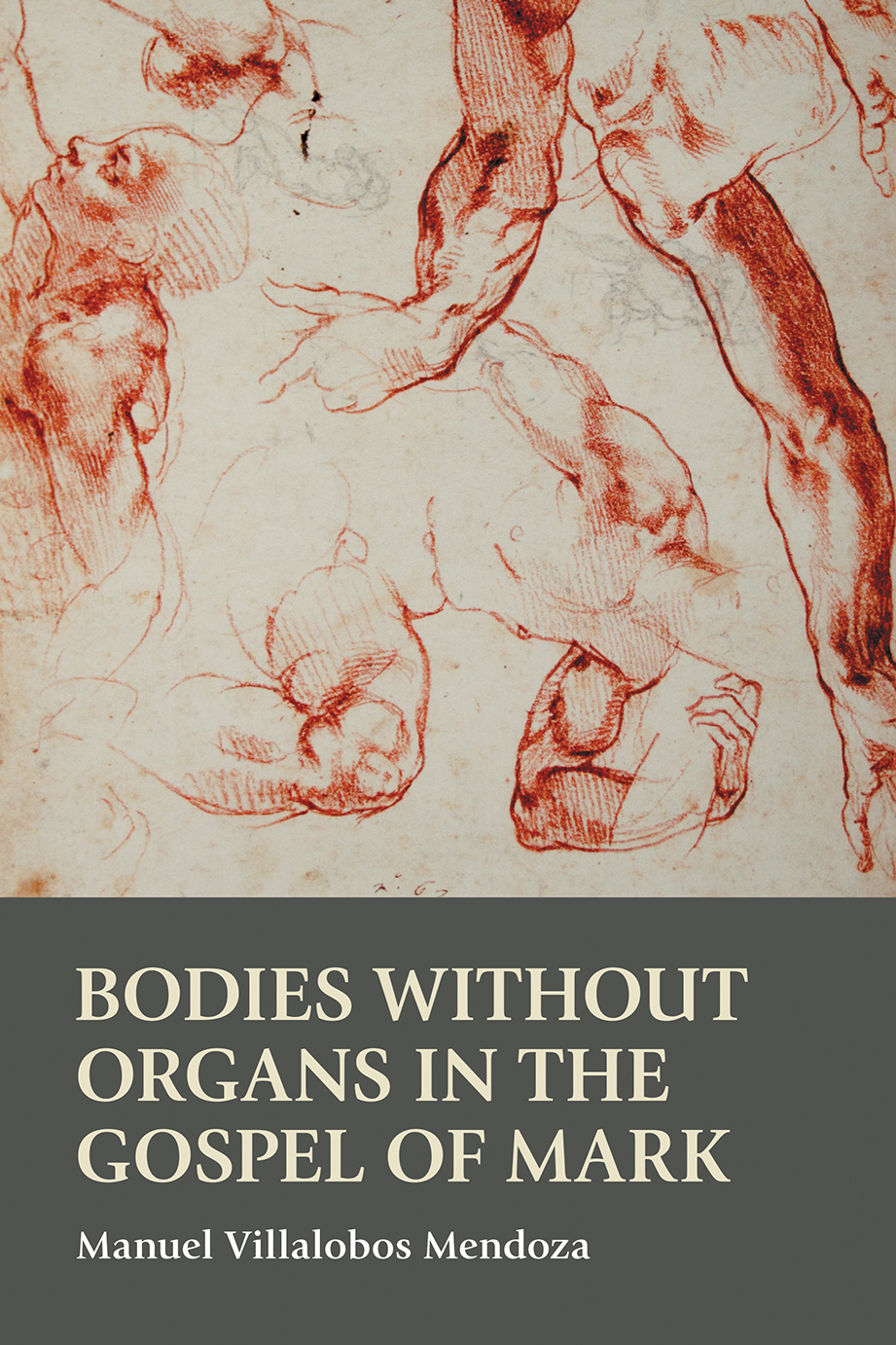 Bodies without Organs in the Gospel of Mark
Manuel Villalobos Mendoza
Publication Date
August 2022
Hardback
$80.00
In this stimulating monograph, Villalobos Mendoza leads the diligent reader to a re-appreciation of Mark's Jesus as an enabler of human freedom. The freedom that ought to be every human's birthright is, we know, everywhere constrained by custom, regulation and law. But for the Jesus of Mark, order itself is disruptive, boundaries are transgressed, hierarchies are dismantled, and the bodies of humans, animals and trees are interconnected.

Villalobos Mendoza—taking his theoretical inspiration from the philosopher Gilles Deleuze—proposes Mark's Jesus as the first figure to accomplish the 'Body without Organs' (BwO), the one who frees us from the oppression of the priest / institution / power / hierarchy. According to Deleuze, 'the body is the body / it is all by itself / and has no need of
organs / the body is never an organism / organisms are the enemies of the body'. This notion is helpful for understanding Jesus as the BwO, how Jesus' body affects other bodies, and how those bodies function (or assemble) as an interkingdom of no-bodies.

The analysis of several Markan texts (Mk. 3.20- 35; 6.1-6; 1.12-13; 13.32-35; 14.27; 11.12-14; 14.51-52; 15.42-47; 16.1-8), is done through the interpretative lens of Deleuze and Félix Guattari whose co-authored works deliberately self-create new philosophical constructs, alongside BwO, such as: 'any-space-whatever', 'de-re-territorialization', 'assemblage', 'rhizome', 'threes', 'Becoming(s)', 'interkingdoms', 'affects',
'people-yet-to-come', 'nomadism', 'eternal return', 'repetition'. By putting into dialogue insights from Deleuze and the Markan Jesus' understanding of the kingdom of God, Villalobos Mendoza suggests the character of Jesus as the exemplary opponent of the apparatus of state which: organized, signified, subdued and subjected the human as well
as the nonhuman 'body'. This representation of Jesus creates a new interplay with the riddle of Deleuzean thought that argues that God and the judgement of God are the eternal enemy of the BwO!

Manuel Villalobos Mendoza is the founder and director of Instituto Bíblico Claretiano de las Américas (IBICLA).
SBL Press is the North American distributor for Sheffield Phoenix Press. Customers outside of North America can purchase this book directly from Sheffield Phoenix by clicking here.