SBL Press Bookstore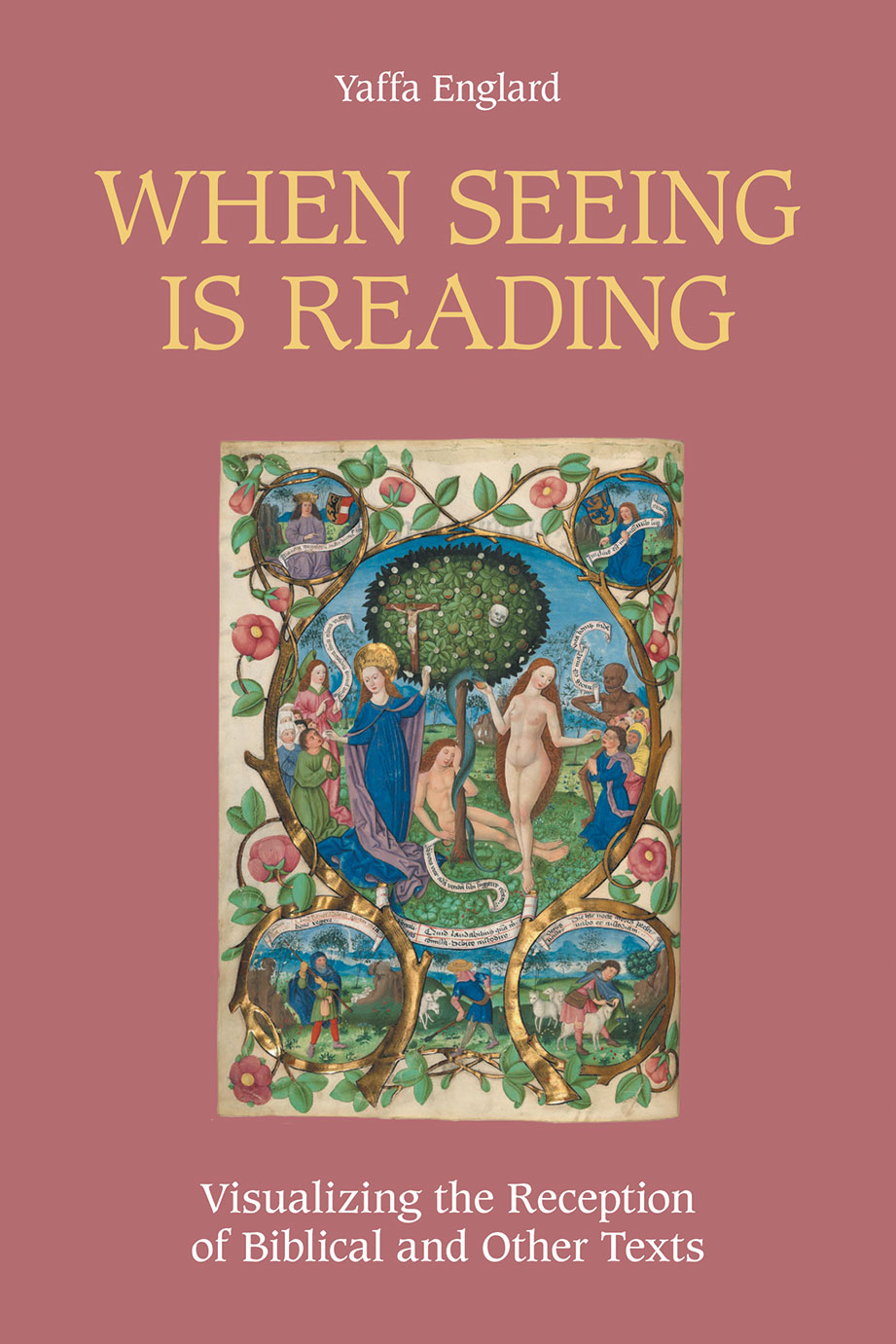 When Seeing is Reading: Visualizing the Reception of Biblical and Other Texts
Yaffa Englard
Publication Date
December 2022
Hardback
$95.00
How do Christian and Jewish exegeses, opinions and polemics of all ages interact in producing the visual art interpretations in any work, age, place, circumstance?
From the artist's side, what factors – of time, place, religion, reception, theology etc. – influence the interpretation that become a fixed image?
And from the audience's side – how, why, when are these art images received as authoritative and "true", even more so than so than an actual Bible text?
What are the cultural needs such works fulfil, or create?
Yaffa Englard began asking these highly relevant questions of biblical and other religious artworks, having first collected thousands of art pictures–from museum, manuscripts, churches, synagogues and more. She collected European art and Israeli art—Christian and Jewish religious art. Having cross-catalogued the vast collection by artists, themes, chronology, and so on, she realized that the ostensibly "biblical" stories such artworks tell are often far-removed interpretations of the biblical text "as is".
In this volume Englard offers a tour-de-force of erudition and insight into how artworks serve cultures, theologies and religions. She focuses on artworks describing Hebrew Bible themes, figures and scenes. The first essay, on floor mosaics in Jewish synagogues that include zodiac motifs, is an entry point to such issues. The situation is even more poignant when the Bible presents two versions of the same "story", as is the case with the pair of versions of Creation, humankind, and the Garden (Genesis 1–3); and the two stories about Sarah, Abraham and Ishmael (Genesis 16 and 21). These are the subjects of the next five articles in this volume.
SBL Press is the North American distributor for Sheffield Phoenix Press. Customers outside of North America can purchase this book directly from Sheffield Phoenix by clicking here.