SBL Press Bookstore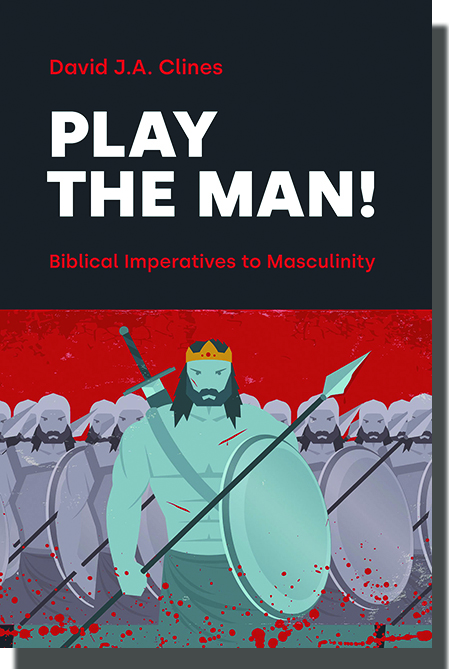 Play the Man! Biblical Imperatives to Masculinity
David J. A. Clines
Publication Date
April 2023
Hardback
$90.00
David J.A. Clines argues in Play the Man! that masculinity is a script, written for men by their societies, a script that men in their various cultures act out their whole lives long: 'no one is born a man'. He has been quick to deploy the insights of sociologists, historians, educationists, health professionals, psychologists and other scholars investigating masculinity in the contemporary and ancient worlds.

The book's title is a recognition of masculinity as performance, and the Bible's depictions of males in action as far more than information or entertainment; they function as demands on the men who read them or have them read to them. Hence the subtitle, Biblical Imperatives to Masculinity, presumes that every biblical reference to the masculine is some kind of authoritative command.
Clines—in this collection of writings prepared across three decades—has seen biblical texts as an excellent test bed for research into masculinity in one ancient culture as well as being an indubitable influence upon views and practices of masculinity in our own time.
The bulk of the book consists of studies of individual characters and texts of the Bible, analysing and profiling the masculinity that is there attested, assumed and encouraged. In conclusion, Clines reflects on the continuing impact of the biblical imperatives to masculinity, their effect on men, women and religion, in our own time.
SBL Press is the North American distributor for Sheffield Phoenix Press. Individual scholars or students may purchase the hardback edition of any SPP book at a 50 percent discount, whenever a paperback edition is not available.
SBL Press is the North American distributor for Sheffield Phoenix Press. Customers outside of North America can purchase this book directly from Sheffield Phoenix by clicking here.