SBL Press Bookstore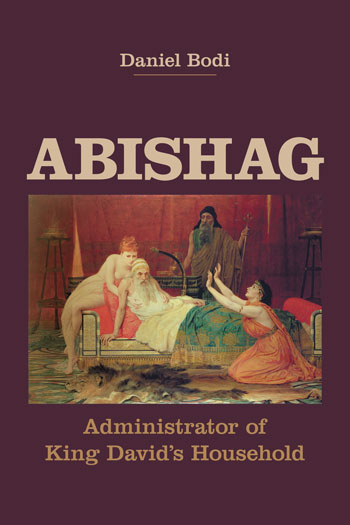 Abishag: Administrator of King David's Household
Daniel Bodi
Publication Date
May 2021
Hardback
$110.00
Following Daniel Bodi's previous monographs on the three wives of King David—Michal, Bathsheba and Abigail—here is a fourth one on Abishag, the last woman in his life. It has not been recognized before how decisive a role she played as a palace administrator in David's final political crisis, Adonijah's coup d'état, and Solomon's proclamation as king.
Hitherto, Abishag has been given androcentric readings. Her position as administrator has been demoted to that of a mere housekeeper, bedfellow or even hot-water bottle. Some rabbinic authors transformed her into an androgynous being, claiming an intersex person warms better than a young female virgin. In fact, the term for Abishag's office as sōkenet is nothing but the feminine form of sōken 'palace steward', a well-known functionary across the Semitic world. Much more than a simple housekeeper, Abishag wields administrative power with a legal role as a witness in Solomon's appointment.
Exploring further the role of women at royal courts, Bodi also offers a comparative analysis of the famous queens who played a role in the royal succession as kings' mothers in Egypt, Mari, Hatti, Ugarit and Assyria. Solomon's appointment as David's successor results from a palace putsch, executed with cunning and craftiness, which are to be understood as archaic forms of wisdom in the Hebrew Bible, classical Greece and the ancient Near East.
The stories of David's wives—and of Abishag—together form a Hebrew document in the style of an Advice to a Prince. An interesting comparison is drawn between David's four wives and the four females Odysseus encounters in Homer's Odyssey: Circe, Calypso, Nausicaa and Penelope. Strikingly, the Hebrew version of the Advice to a Prince and the Homeric Epic were being written at roughly the same time, the end of the eighth century bce.
Daniel Bodi is Professor of History of Religions of Antiquity at the University of Paris IV – La Sorbonne.
SBL Press is the North American distributor for Sheffield Phoenix Press. Customers outside of North America can purchase this book directly from Sheffield Phoenix by clicking here.