SBL Press Bookstore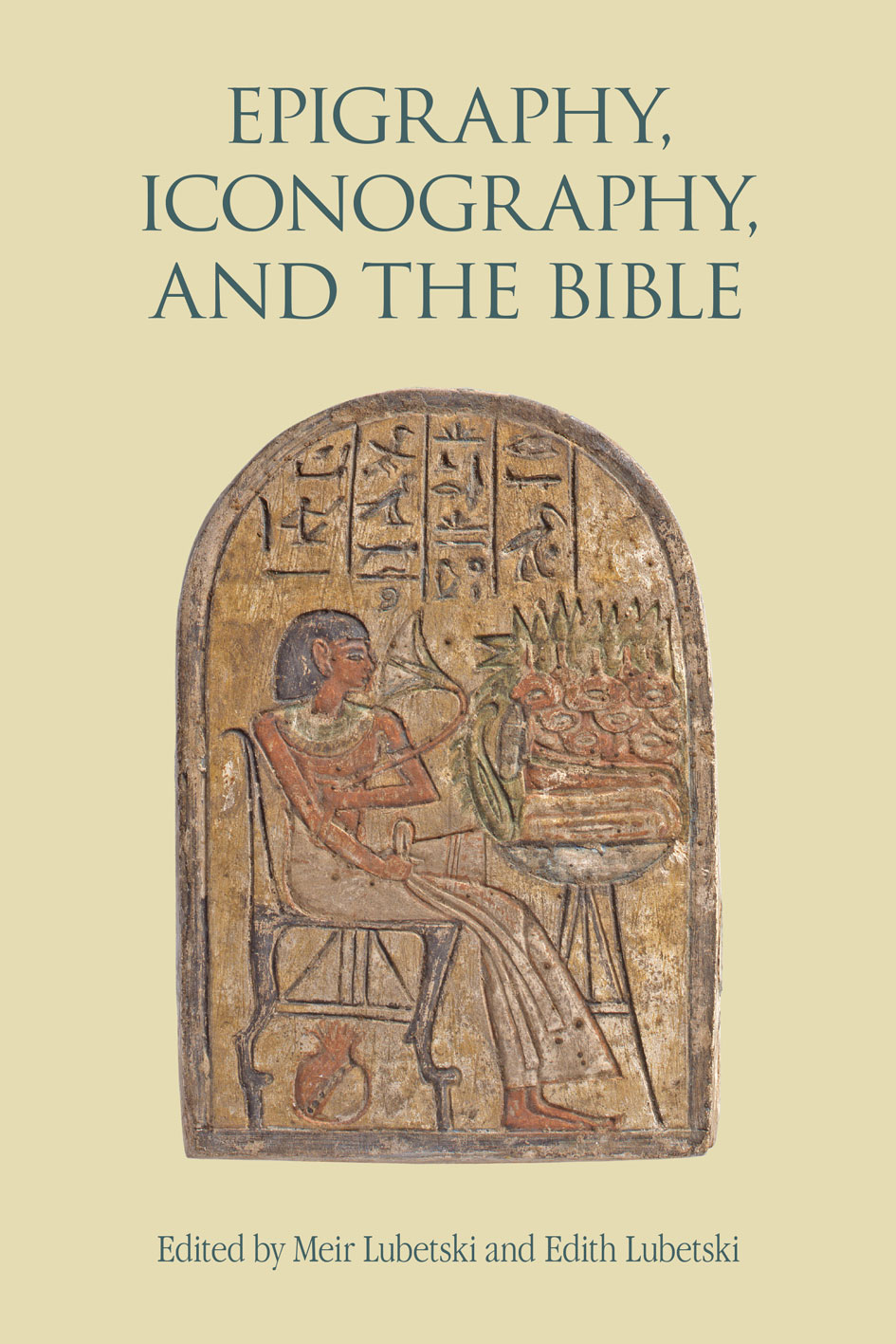 Epigraphy, Iconography, and the Bible
Meir Lubetski, Edith Lubetski, editors
Publication Date
January 2022
Hardback
$130.00
The study of the Bible has long been illuminated by 'light from the East' (in the famous phrase of Adolf Deissmann in 1908). Almost daily, new artifacts and inscriptions are announced that will have an impact on how the Bible is read and understood.

Following Meir Lubetski's SPP collection New Seals and Inscriptions, Hebrew, Idumean and Cuneiform in 2007 and his Festschrift, Visions of Life in Biblical Times in 2015, the present volume garners papers from a wide and distinguished panel of specialists in the Ancient Near East that revisit former assumptions and present new insights on the relevance of its material culture to the Bible.

Among the papers, Alan Millard reviews the issue of the use of the early alphabets, André Lemaire revisits the Mesha stele (the Moabite Stone), and Pieter Gert van der Veen takes a fresh look at the seal of Shema with its famous lion (still adorning the cover of the Journal for the Study of the Old Testament). Bezalel Porten contributes a fascinating study, illustrated by twenty colour diagrams, of documents on papyrus or ostraca requesting provisions from storerooms—an insight into the practicalities of daily administrative life in Egypt, Idumea and Israel.

There are papers also on the arks of the Hebrew Bible (Yigal Levin), on alleged identifications of Hebrew kings in inscriptions (Lawrence Mykytiuk), on literary images in the Tell Fekheriye inscription and the book of Lamentations (Gideon Kotzé) and on Judaean pillar figurines of women that are ubiquitous in archaeological excavations from Iron Age Judah.

Epigraphy, Iconography, and the Bible, in sum, is something of a cornucopia of new and revised data about the Hebrew Bible in its ancient context, intelligible to scholars, students and a more general public alike.

Meir Lubetski is Professor of Modern Languages and Comparative Literature, Baruch College, City University of New York.

Edith Lubetski is Head Librarian of the Hedi Steinberg Library, Yeshiva University, New York.
SBL Press is the North American distributor for Sheffield Phoenix Press. Customers outside of North America can purchase this book directly from Sheffield Phoenix by clicking here.