SBL Press Bookstore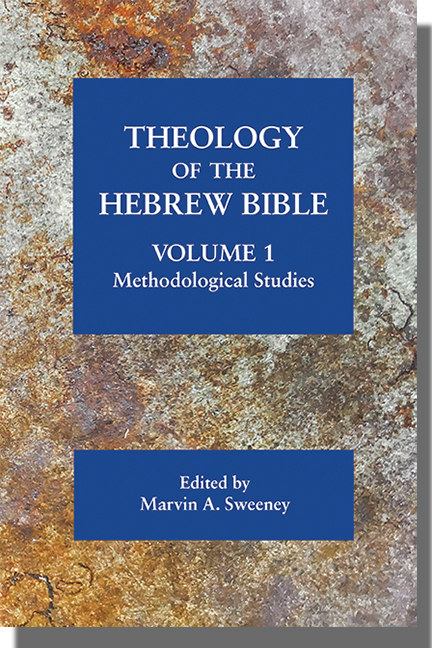 Theology of the Hebrew Bible, Volume 1: Methodological Studies
Marvin A. Sweeney, editor
Publication Date
June 2019
Paperback
$35.95
Diverse approaches to biblical theology
This volume presents a collection of studies on the methodology for conceiving the theological interpretation of the Hebrew Bible among Jews and Christians as well as the treatment of key issues, such as creation, the land of Israel, divine absence, and others. Contributors include Georg Fischer, SJ, David Frankel, Benjamin J. M. Johnson, Soo J. Kim, Wonil Kim, Jacqueline E. Lapsley, Julia M. O'Brien, Dalit Rom-Shiloni, Marvin A. Sweeney, and Andrea L. Weiss.
Features:
Examination of metaphor, repentance, and shame in the presence of God
Ten essays addressing the nature of biblical theology from a Jewish, Christian, or critical perspective
Discussion of the changes that have taken place in the field of biblical theology since World War II
Marvin A. Sweeney is Professor of Hebrew Bible at the Claremont School of Theology and Professor of Tanak at the Academy for Jewish Religion California. He is the co-chair of the SBL Theology of the Hebrew Scriptures Section. He is the author of The Pentateuch (2017), Reading Prophetic Books: Form, Intertextuality, and Reception in Prophetic and Post-Biblical Literature (2014), and Tanak: A Theological and Critical Introduction to the Jewish Bible (2012).
Download volume front matter, including table of contents and introduction.
Download a printable publication sheet that you can put in your files or give to your librarian or bookstore.