SBL Press Bookstore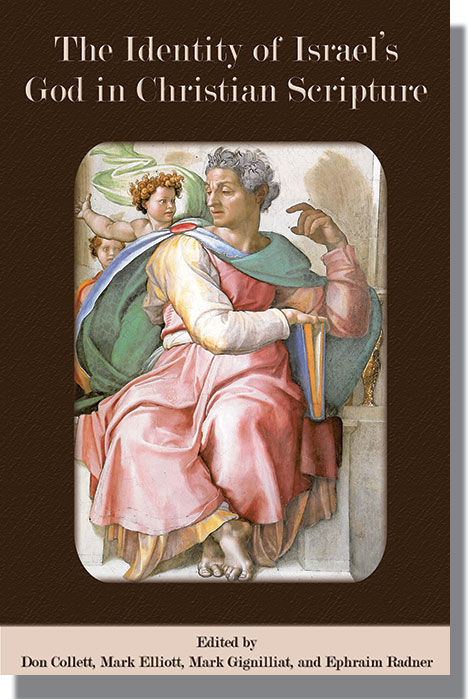 Identity of Israel's God in Christian Scripture
Donald Collett, Mark Elliott, Mark Gignilliat, Ephraim Radner, editors
Publication Date
December 2020
Paperback
$61.00
A broad, sweeping volume that breaches the walls separating biblical and theological disciplines
Biblical scholars and theologians engage an important question: Who is Israel's God for Christian readers of the Old Testament? For Christians, Scripture is the Old and New Testament bound together in a single legacy. Contributors approach the question from multiple disciplinary vantage points. Essays on both Testaments focus on figural exegesis, critical exegesis, and the value of diachronic understandings of the Old Testament's compositional history for the sake of a richer synchronic reading. This collection is offered in celebration of the life and work of Christopher R. Seitz. His rich and wide-ranging scholarly efforts have provided scholars and students alike a treasure trove of resources related to this critical question.
Don Collett is Associate Professor of Old Testament and director of the masters of divinity program at Trinity School for Ministry. He is the author of Figural Reading and the Old Testament: Theology and Practice (2020).
Mark Elliott is Professor of Divinity and Biblical Criticism at the University of Glasgow. He is the author of Providence: A Biblical, Historical, and Theological Account (2020).
Mark Gignilliat is Professor of Divinity at Beeson Divinity School at Samford University. He is the author of Reading Scripture Canonically: Theological Instincts for Old Testament Interpretation (2019).
Ephraim Radner is Professor of Historical Theology at Wycliffe College at University of Toronto. He is the author of A Profound Ignorance: Modern Pneumatology and its Anti-modern Redemption (2019).
Download volume front matter, including table of contents and introduction.
Download a printable publication sheet that you can put in your files or give to your librarian or bookstore.