SBL Press Bookstore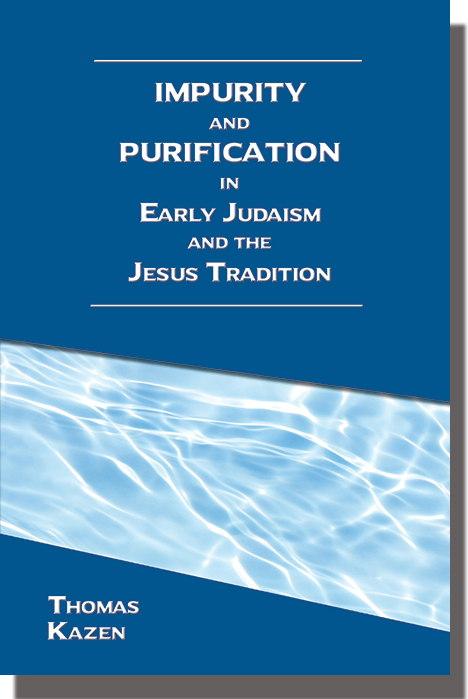 Impurity and Purification in Early Judaism and the Jesus Tradition
Thomas Kazen
Publication Date
October 2021
Hardback
$75.00
This collection of essays by Thomas Kazen focuses on issues of purity and purification in early Judaism and the Jesus tradition. During the late Second Temple period, Jewish purity practices became more prominent than before and underwent substantial developments. These essays advance the ongoing conversation and debate about a number of key issues in the field, such as the relationship between ritual and morality, the role and function of metaphor, and the use of evolutionary and embodied perspectives. Kazen's research stands in constant dialogue with the major currents and main figures in purity research, including both historical (origin, development, practice) and cognitive (evolutionary, emotional, conceptual) approaches.
Thomas Kazen is Professor of Biblical Studies at the Stockholm School of Theology. He is the author of Jesus and Purity Halakhah: Was Jesus Indifferent to Impurity? (2010), Emotions in Biblical Law: A Cognitive Science Approach (2011), and Scripture, Interpretation, or Authority: Motives and Arguments in Jesus' Halakic Conflicts (2013).
Download a printable publication sheet that you can put in your files or give to your librarian or bookstore.