SBL Press Bookstore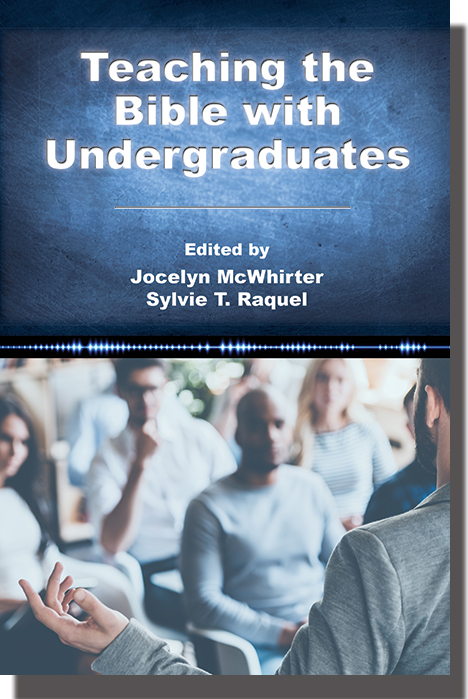 Teaching the Bible with Undergraduates
Jocelyn McWhirter, Sylvie T. Raquel, editors
Publication Date
September 2022
Paperback
$45.00
Teaching the Bible with Undergraduates offers concrete strategies for Bible instruction in college classrooms. Each essay pays special attention to the needs of tech-savvy students whose sensibilities, aspirations, expectations, and preferred ways of learning may differ significantly from those of their instructors. The volume's contributors, all biblical scholars and undergraduate instructors, focus on best pedagogical practices using concrete examples while sharing effective strategies. Essays and quick tips treat topics, including general education, reading skills, student identities, experiential learning, and instructional technology. Contributors include Kimberly Bauser McBrien, George Branch-Trevathan, Callie Callon, Lesley DiFransico, Nicholas A. Elder, Timothy A. Gabrielson, Kathleen Gallagher Elkins, Susan E. Haddox, Seth Heringer, John Hilton III, Melanie A. Howard, Christopher M. Jones, Steve Jung, Katherine Low, Timothy Luckritz Marquis, Kara J. Lyons-Pardue, Jocelyn McWhirter, Sylvie T. Raquel, Eric A. Seibert, Hanna Tervanotko, Carl N. Toney, John Van Maaren, and Robby Waddell. This book provides an essential resource not only for instructors at the undergraduate level but also for anyone who teaches biblical studies in the classroom.
Jocelyn McWhirter is the Stanley S. Kresge Professor of Religious Studies at Albion College. She is the author of The Bridegroom-Messiah and the People of God: Marriage in the Fourth Gospel (2006) and Rejected Prophets: Jesus and His Witnesses in Luke-Acts (2013).
Sylvie T. Raquel is Professor of Biblical Studies. She has been teaching at Trinity International University for almost two decades. She has contributed to books such as The Reliability of the New Testament (2011) and Essays on Revelation: Appropriating Yesterday's Apocalypse in Today's World (2015).
Download volume front matter, including table of contents and introduction.
Download a printable publication sheet that you can put in your files or give to your librarian or bookstore.
Request a review copy.