SBL Press Bookstore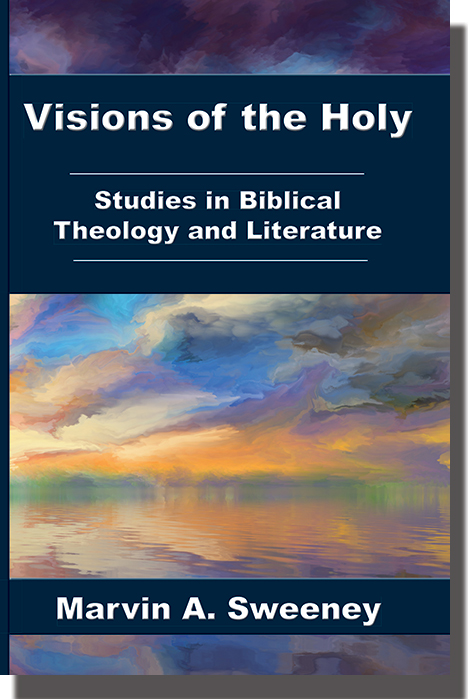 Visions of the Holy: Studies in Biblical Theology and Literature
Marvin A. Sweeney
Publication Date
December 2023
Paperback
$125.00
Visions of the Holy is a collection of essays by Marvin A. Sweeney on the study of biblical and postbiblical theology and literature. The volume includes previously published and unpublished essays related to the developing field of Jewish biblical theology; historical, comparative, and reception-critical studies; and the reading of texts from the Pentateuch, Former Prophets, Latter Prophets, and Ketuvim. Additional essays examine Asian biblical theology, the understanding of Shabbat, intertextuality in Exodus–Numbers, Samuel, Isaiah, and the Twelve in intertextual perspective, and the democratization of messianism in modern Jewish thought. The volume is an excellent resource for scholars, students, and clergy interested in theological readings of the Hebrew Bible.
Marvin A. Sweeney is Professor of Hebrew Bible at the Claremont School of Theology. He is a specialist in Jewish biblical theology. Recent publications include Jeremiah (forthcoming, 2024), 1–2 Samuel (forthcoming, 2023), Jewish Mysticism: From Ancient Times through Today (2020), and The Pentateuch (2017), among others. He is the senior Hebrew Bible editor for the Critical, Contextual Commentary Series (Cascade), the founding editor of the Review of Biblical Literature, and an editorial board member of Encyclopedia of the Bible and Its Reception (De Gruyter).
Download volume front matter, including table of contents and introduction.
Download a printable publication sheet that you can put in your files or give to your librarian or bookstore.
Request a review copy.