SBL Press Bookstore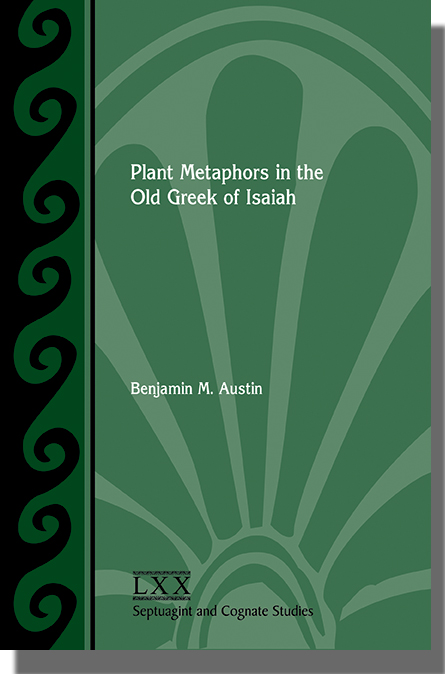 Plant Metaphors in the Old Greek of Isaiah
Benjamin M. Austin
Publication Date
February 2019
Paperback
$53.95
A thorough analysis of metaphor translation techniques used in Isaiah
In this study Benjamin M. Austin analyzes all the plant metaphors in Isaiah and classifies them according to the metaphor translation techniques used by the Septuagint translator. Austin illustrates how the translator took the context of each metaphor into account and demonstrates how the natural features of the plants under discussion at times influence their translation. He argues that the translator tried to render metaphors vividly and with clarity, sometimes adjusting them to match the experience of his audience living in Egypt. Austin examines metaphors by their vehicles, so that the translation of similar metaphors can be compared.
Features
A comparison of the Masoretic Text to the Septuagint and Targum
A classification of metaphor translation strategies
An introduction to the Hellenistic and the Jewish conception of metaphors
Benjamin M. Austin is adjunct professor of Greek and Director of the Honors Program at Providence Christian College in Pasadena, California.
Download volume front matter, including table of contents and introduction.
Download a printable publication sheet that you can put in your files or give to your librarian or bookstore.
This is Septuagint and Cognate Studies 69. Download a printable standing order sheet to see other available volumes in the series and to give to your librarian to set up a standing order.