SBL Press Bookstore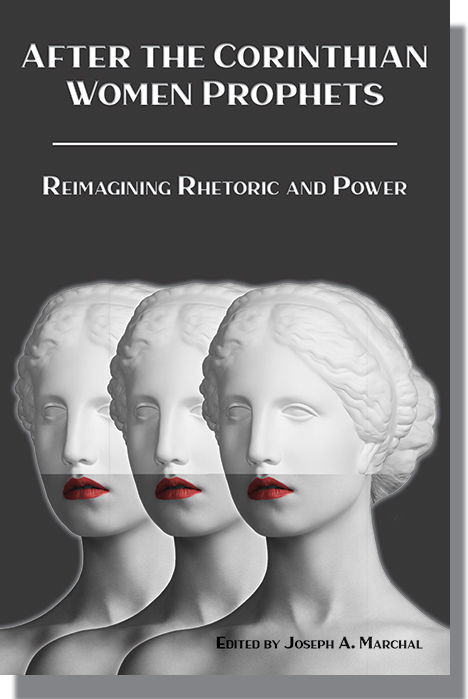 After the Corinthian Women Prophets: Reimagining Rhetoric and Power
Joseph A. Marchal, editor
Publication Date
June 2021
Hardback
$57.00
Rhetoric, Power, and Possibilities
Thirty years after the publication of Antoinette Clark Wire's groundbreaking The Corinthian Women Prophets, an interdisciplinary, international, and intergenerational group of scholars reflects upon Wire's impact on New Testament scholarship. Essays pursue further historical and theoretical possibilities, often in search of marginalized people, including the women of Corinth, using feminist, rhetorical, materialist, decolonizing, queer, and posthumanist approaches to interpret Paul's letters and the history of ancient Mediterranean assemblies. Contributions from Cavan Concannon, Arminta Fox, Joseph A. Marchal, Shelly Matthews, Anna Miller, Jorunn Økland, and Antoinette Clark Wire reconsider how both the methods and results of Wire's work reveal the possibilities of other people beside Paul who are worth our attention and effort. The essays in this collection introduce students and scholars to the possibilities of interdisciplinary and intersectional approaches for engaging the broader Pauline corpus.
Joseph A. Marchal is Professor of Religious Studies and affiliate faculty in Women's and Gender Studies at Ball State University. He is the author of four books, including Appalling Bodies: Queer Figures before and after Paul's Letters (2020), editor of six collections, including Bodies on the Verge: Queering Pauline Epistles (2019) and The People beside Paul: The Philippian Assembly and History from Below (2015), and a founding coeditor of QTR: A Journal of Queer and Transgender Studies in Religion.
Download volume front matter, including table of contents and introduction.
Download a printable publication sheet that you can put in your files or give to your librarian or bookstore.