SBL Press Bookstore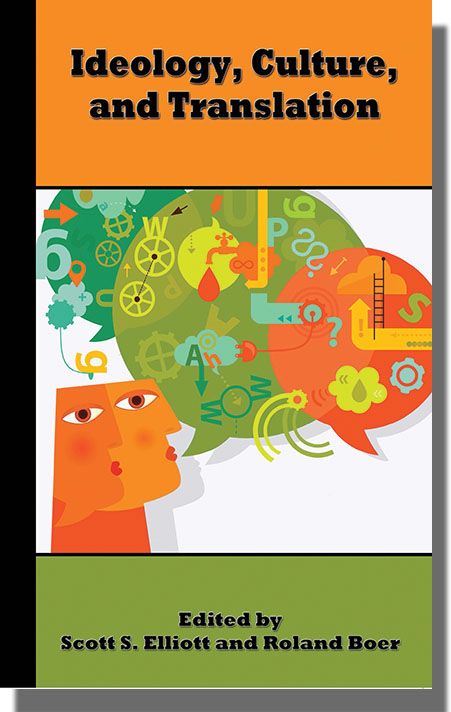 Ideology, Culture, and Translation
Scott S. Elliott, Roland Boer, editors
Publication Date
November 2012
Paperback
$32.00
Translation is a fundamental aspect of biblical scholarship and an ever-present reality in a global context. Scholars interested in more than linguistically oriented translation problems of a traditional nature often struggle to find an interdisciplinary venue in which to share their work. These essays, by means of critical engagement with the translation, translation practices, and translation history of texts relevant to the study of Bible and ancient and modern Christianity, explore theoretical dimensions and contemporary implications of translations and translation practice. The contributors are George Aichele, Roland Boer, Virginia Burrus, Alan Cadwallader, K. Jason Coker, John Eipper, Scott S. Elliott, Raj Nadella, Flemming A. J. Nielsen, Christina Petterson, Naomi Seidman, Jaqueline du Toit, Esteban Voth, and Matt Waggoner.
Scott S. Elliott is Assistant Professor in the Department of Philosophy and Religion at Adrian College. He previously worked for the Nida Institute for Biblical Scholarship at the American Bible Society. He is the author of Reconfiguring Mark's Jesus: Narrative Criticism after Poststructuralism (Sheffield Phoenix) and co-editor of Translation and the Machine: Technology, Meaning, Praxis (Edizioni di Storia e Letteratura).
Roland Boer is Research Professor in Humanities and Social Science at the University of Newcastle, Australia. He has published extensively in Biblical studies, Marxism, postcolonialism, cultural studies, literary theory and political theory, including most recently Criticism of Earth: On Marx, Engels and Theology (Brill) and Love, Death, and Apocalypse in the Music of Nick Cave (Equinox).
Download volume front matter, including table of contents and preface.