SBL Press Bookstore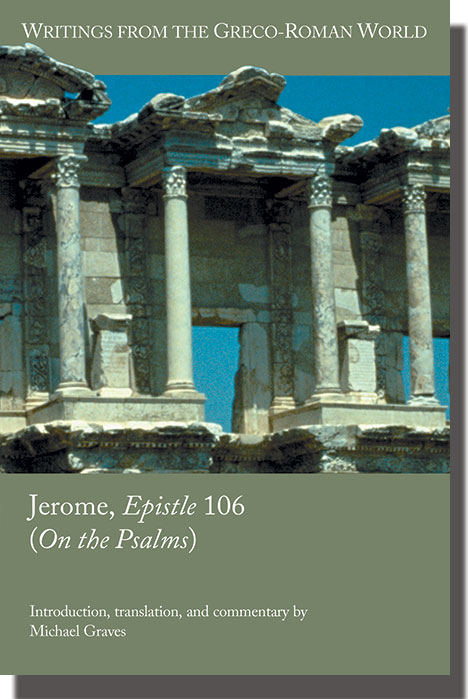 Jerome, Epistle 106 (On the Psalms)
Michael Graves
Publication Date
May 2022
Paperback
$56.00
A fresh interpretation of the nature, purpose, and date of Jerome's Epistle 106
In this volume of the Writings from the Greco-Roman World series, Michael Graves offers the first accessible English translation and commentary on Jerome's Epistle 106, an important work of patristic biblical interpretation. In his treatise Jerome discusses different textual and exegetical options according to various Greek and Latin copies of the Psalms with input from the Hebrew. Epistle 106 provides insightful commentary on the Gallican Psalter, Jerome's translation of Origen's hexaplaric edition. Jerome's work offers a unique window into the complex textual state of the Psalter in the late fourth century and serves as an outstanding example of ancient philological scholarship on the Bible. Graves's translation and commentary is an essential resource for scholars and students of patristic exegesis, biblical textual criticism, and late antique Christianity.
Michael Graves is Armerding Professor of Biblical Studies at Wheaton College. He is the author of The Inspiration and Interpretation of Scripture: What the Early Church Can Teach Us (2014) and Jerome's Hebrew Philology: A Study Based on His Commentary on Jeremiah (2007). He served as the Area Editor for the Latin Vulgate for Brill's multivolume Textual History of the Bible.
Download volume front matter, including table of contents and introduction.
Download a printable publication sheet that you can put in your files or give to your librarian or bookstore.
Request a review copy.