SBL Press Bookstore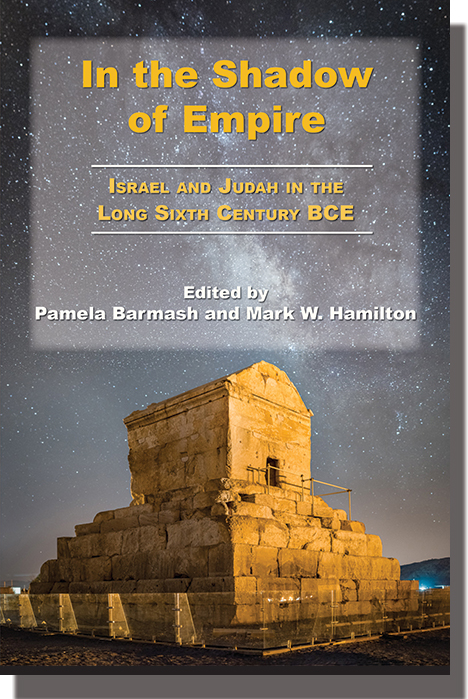 In the Shadow of Empire: Israel and Judah in the Long Sixth Century BCE
Pamela Barmash, Mark W. Hamilton, editors
Publication Date
November 2021
eBook
$39.00
Empires Come and Go, Homelands Never
Readers of the Hebrew Bible know the basic story line: during the early sixth century BCE the Babylonian ruler Nebuchadnezzar sacked Jerusalem, deported a portion of the population to Mesopotamia, and triggered a crisis of faith in the minds of prophets, priests, and liturgists that still echoes through the centuries. Though many Judahites chose to make their way home under Persian imperial control, the straightforward biblical story of exile and return masks many complex issues of evidence and fact. Unlike previous studies that focused narrowly on the Babylonian exile of the Judahite elites, this volume widens the geographical and temporal scope to include the Assyrian, Babylonian, and Persian Empires. Improved access to and understanding of relevant texts, iconography, and material culture provide an opportunity for scholars to reappraise methods of imperial control and the responses of those in exile and under occupation. Contributors Pamela Barmash, Ryan P. Bonfiglio, Caralie Cooke, Lisbeth S. Fried, Martien A. Halvorson-Taylor, Mark W. Hamilton, Matt Waters, and Ian D. Wilson lay a firm foundation for future work on the long sixth century.
Pamela Barmash is Professor of Hebrew Bible and Biblical Hebrew at Washington University in St. Louis.
Mark W. Hamilton is the Robert and Kay Onstead Professor of Old Testament at Abilene Christian University.