SBL Press Bookstore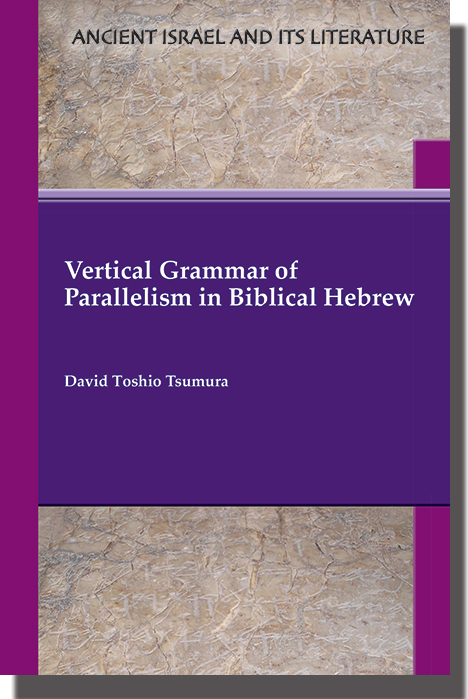 Vertical Grammar of Parallelism in Biblical Hebrew
David Toshio Tsumura
Publication Date
February 2023
Paperback
$29.00
An essential resource for sound exegesis of biblical poetry
While previous books on parallelism have focused almost exclusively on semantic classification, in his new book David Toshio Tsumura focuses on the grammatical and phonetic aspects as well. In particular, he defines and illustrates the vertical grammatical relationship between parallel lines. Readers will master how to read Biblical Hebrew poetry effectively by focusing on the basic linguistic features of word order, parallelistic structure, and rhetorical devices. For the benefit of nonspecialists, all Hebrew poems are given in accessible transliteration. This book is an indispensable companion to the Hebrew Bible for both beginners and experienced scholars.
David Toshio Tsumura is Professor Emeritus of Japan Bible Seminary and currently the head of the Tokyo Institute of Biblical Studies. He is the author of the commentaries The First Book of Samuel (2007) and The Second Book of Samuel (2019) as well as the editor-in-chief for the Japanese Bible translation Shinkaiyaku (2017).
Download volume front matter, including table of contents and introduction.
Download a printable publication sheet that you can put in your files or give to your librarian or bookstore.
Request a review copy.