SBL Press Bookstore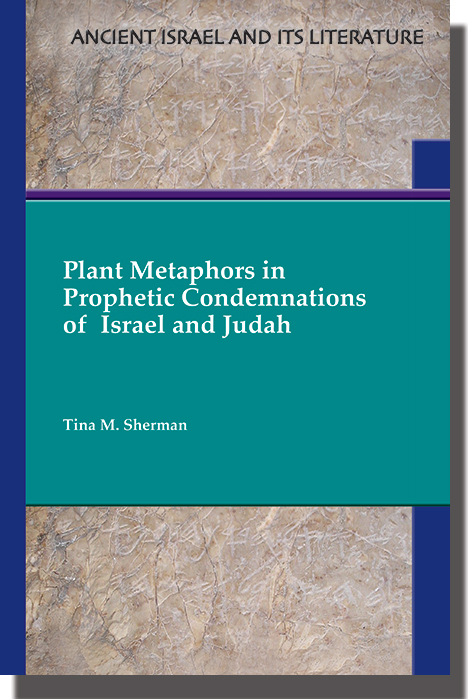 Plant Metaphors in Prophetic Condemnations of Israel and Judah
Tina M. Sherman
Publication Date
November 2023
eBook
$53.00
Tina M. Sherman offers a first-of-its-kind, detailed analysis of prophetic passages that depict people as plants—from grasses and grains to fruit trees and grapevines—examining how the biblical authors exploited these metaphors to portray the condemnation and punishment of Israel and Judah in terms of the everyday work of crop farming and plant husbandry. Additionally, she explores how the prophetic authors employed plant imagery to construct national identities that emphasize the people's collective responsibility for the kingdoms' fate. Plant Metaphors in Prophetic Condemnations of Israel and Judah demonstrates the usefulness of combining conceptual metaphor theory with aspects of frame semantics in the analysis of patterns of thought and expression in biblical metaphor.
Tina M. Sherman serves as a Lecturer in Hebrew Bible at the University of Minnesota and as an editor for TheTorah.com. She holds a PhD in Near Eastern and Judaic Studies from Brandeis University.
Download volume front matter, including table of contents and introduction.
Download a printable publication sheet that you can put in your files or give to your librarian or bookstore.
Request a review copy.