SBL Press Bookstore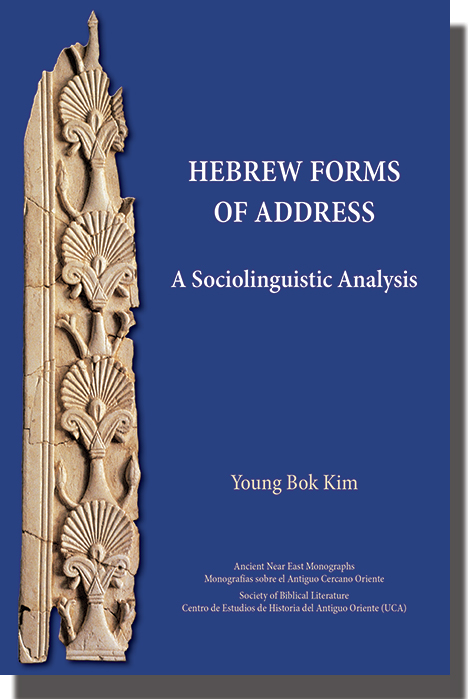 Hebrew Forms of Address: A Sociolinguistic Analysis
Young Bok Kim
Publication Date
December 2023
Paperback
$40.00
Young Bok Kim investigates the patterns of nominal forms of address in Biblical and Epigraphic Hebrew, examining their role in expressing various social relationships between speakers and addressees. Drawing on modern sociolinguistic theories on address and politeness, as well as insights from Hebrew studies, Kim elucidates the underlying rules governing address usage. This essential resource, complete with data tables and illustrative figures, provides valuable insights into the social structure of ancient Israel and the exegetical significance of address variations, making it indispensable for scholars and students of Hebrew interested in its potential for biblical interpretation.
Young Bok Kim is a Research Assistant for the Persepolis Archive Fortification Project at the University of Chicago. He teaches Biblical Hebrew at the Israel Institute of Biblical Studies. Kim has written several journal articles on Hebrew and Ugaritic studies.
Download volume front matter, including table of contents and introduction.
Download a printable publication sheet that you can put in your files or give to your librarian or bookstore.
Request a review copy.