SBL Press Bookstore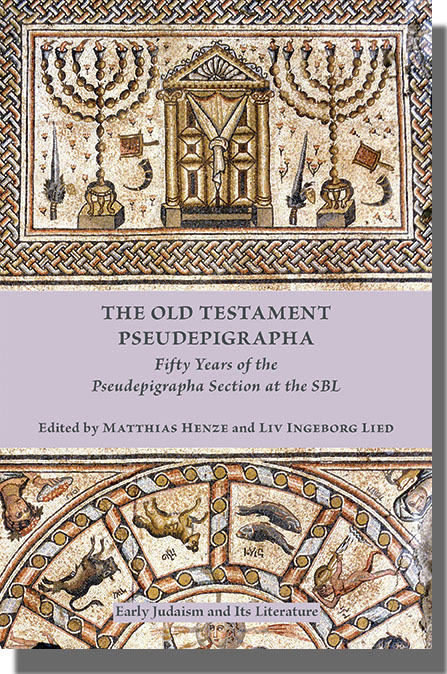 The Old Testament Pseudepigrapha: Fifty Years of the Pseudepigrapha Section at the SBL
Matthias Henze, Liv Ingeborg Lied, editors
Publication Date
October 2019
Paperback
$54.00
A history of research that changed scholarly perceptions of early Judaism
This collection of essays by some of the most important scholars in the fields of early Judaism and Christianity celebrates fifty years of the study of the Old Testament Pseudepigrapha at the Society of Biblical Literature and the pioneering scholars who introduced the Pseudepigrapha to the Society. Since its early days as a breakfast meeting in 1969, the Pseudepigrapha Section has provided a forum for a rigorous discussion of these understudied texts and their relevance for Judaism and Christianity. Contributors recount the history of the section's beginnings, critically examine the vivid debates that shaped the discipline, and challenge future generations to expand the field in new interdisciplinary directions.
Features:
Reflections from early members of the Pseudepigrapha Group
Essays that examine a methodological shift from capturing and preserving traditions to exploring the intellectual and social world of Jewish antiquity
Evaluations of past interactions with adjacent fields and the larger academic world
Matthias Henze is the Isla Carroll and Percy E. Turner Professor of Hebrew Bible and Early Judaism and the Founding Director of the Program in Jewish Studies at Rice University in Houston, Texas. He has published extensively on early Jewish literature in books such as Jewish Apocalypticism in Late First Century Israel: Reading Second Baruch in Context (2011) and Mind the Gap: How the Jewish Writings between the Old and New Testament Help Us Understand Jesus (2017). He is editor-in-chief of the Journal for the Study of the Pseudepigrapha.
Liv Ingeborg Lied is Professor of Religious Studies at MF Norwegian School of Theology, Religion and Society in Oslo, Norway. Lied is the author of The Other Lands of Israel: Imaginations of the Land in 2 Baruch (2008) and coeditor of Sanapshots of Evolving Traditions: Jewish and Christian Manuscript Culture, Textual Fluidity, and New Philology (2017) and Bible as Notepad: Annotations and Annotation Practices in Late Antique and Medieval Biblical Manuscripts (2018).
Download volume front matter, including table of contents and introduction.
Download a printable publication sheet that you can put in your files or give to your librarian or bookstore.
This is Early Judaism and Its Literature 50. See more available volumes in the EJL series.