SBL Press Bookstore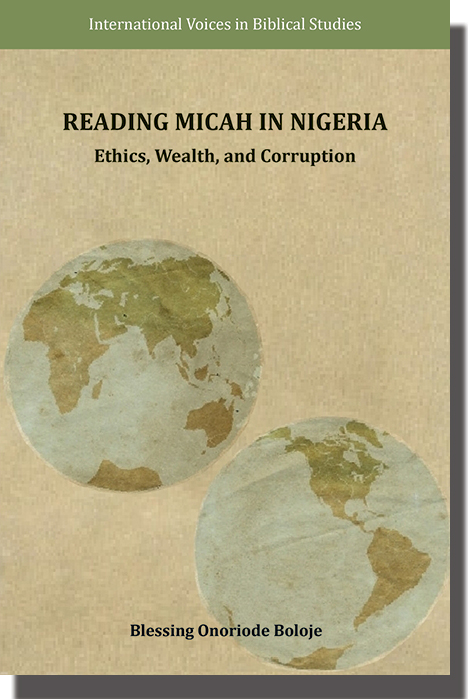 Reading Micah in Nigeria: Ethics, Wealth, and Corruption
Blessing Onoriode Boloje
Publication Date
May 2023
Paperback
$34.00
In Reading Micah in Nigeria: Ethics, Wealth, and Corruption, Blessing Onoriode Boloje explores the sociopolitical, economic, and religious circumstances behind Micah's prophetic oracles. Boloje shows how the rhetoric of the book of Micah challenges the behavior and attitudes of leaders and people as they relate to issues of greed, distorted theological justification and condemnation of social evils, leadership and ritual failure, cheating and violence, and societal disintegration on account of gross corruption. Moving beyond Micah's ancient context, Boloje applies the oracles to contemporary socioeconomic and religious issues of faith and life in Nigerian society. By reinterpreting the theological and ethical traditions of Micah, Boloje creatively links the past with the present so that the Word of God becomes relevant for today.
Blessing Onoriode Boloje is a faculty member at the Baptist Theological Seminary, Eku-Nigeria, where he has served as Director of Academic Affairs and Deputy President. Since 2016, he has been a Research Associate at the Department of Old Testament and Hebrew Scriptures, Faculty of Theology and Religion, University of Pretoria, South Africa.
Download volume front matter, including table of contents and introduction.
Download a printable publication sheet that you can put in your files or give to your librarian or bookstore.
Request a review copy