SBL Press Bookstore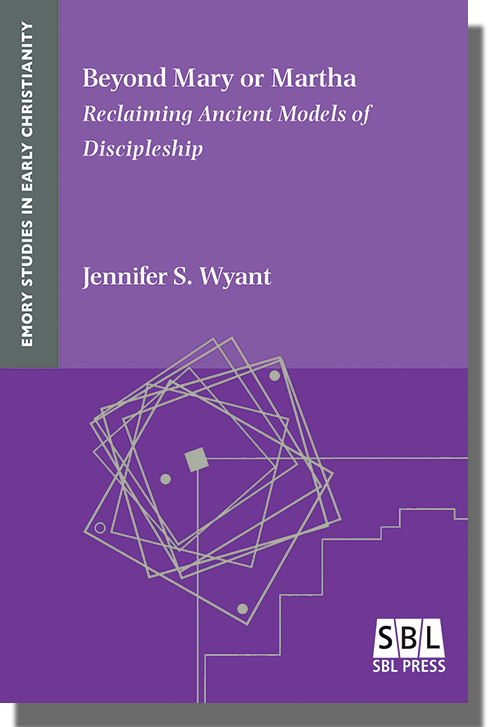 Beyond Mary or Martha: Reclaiming Ancient Models of Discipleship
Jennifer S. Wyant
Publication Date
October 2019
Paperback
$44.00
Explore a tale of two sisters
Beyond Mary or Martha: Reclaiming Ancient Models of Discipleship dives into the complicated reception history of Mary and Martha of Bethany, who have been at the center of many debates for almost two thousand years. Jennifer S. Wyant begins her study with a close reading of the sisters' first encounter with Jesus in Luke 10:38–42, then moves on to patristic, medieval, and modern interpretations of that narrative. Wyant tracks how Mary and Martha both became paradigms of discipleship, revealing the inherent tension within Christianity between contemplative practices and acts of service. By placing ancient debates alongside more modern ones, she argues that, contrary to discussions today within academic and religious circles, gender is not the most important aspect of their story.
Features:
A thorough examination of the textual variants in the passage to show how variants affected interpretation throughout history
Interpretations from medieval women and their contributions to interpretation of Mary and Martha
A visual exegesis of the art representing the passage throughout history
Jennifer S. Wyant is the associate pastor of Birmingham United Methodist Church in Alpharetta, Georgia, and an elder in the United Methodist Church. She is an adjunct instructor at Candler School of Theology at Emory University.
This is Emory Studies in Early Christianity 21.Download a printable standing order sheet to see other available volumes in the series and to give to your librarian to set up a standing order.