SBL Press Bookstore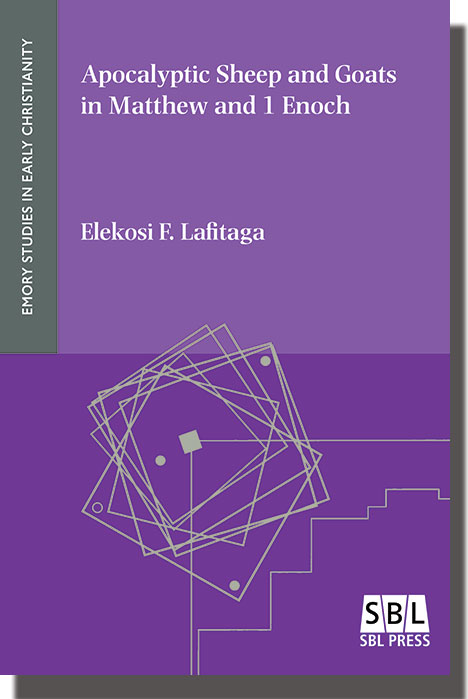 Apocalyptic Sheep and Goats in Matthew and 1 Enoch
Elekosi F. Lafitaga
Publication Date
March 2022
eBook
$60.00
An alternative understanding of apocalyptic eschatology in the Gospel of Matthew
Matthew's eschatological imageries of judgment are often identified as apocalyptic and referred to as Matthew's apocalyptic discourses. In this volume Elekosi F. Lafitaga reexamines Matthew's vision of the sheep and goats in the judgment of the nations, which are often interpreted as metaphors for the saved and the condemned. Lafitaga views these images in the wider context of the rhetoric of apocalyptic communication stretching back to Matthew 3. This broader context reveals that the vision of Matthew 25 serves to exhort Israel in the here and now according to the torah, with salvation for Israel involving an indispensable responsibility to love and serve humanity. Central to Lafitaga's analysis is the highly probable scenario that the material in Matthew is dependent on the Book of Dreams (1 Enoch 83–90).
Elekosi F. Lafitaga is the Academic Dean and New Testament Lecturer at Kanana Fou Theological Seminary located on the US Territory of American Samoa. He is also a Visiting New Testament Scholar at the Pacific Theological College in Suva, Fiji. He is an ordained priest for the Congregational Christian Church in American Samoa. He is the author of "Fanua as a Diasporic Concept: Rereading James 1:21," in Theologies from the Pacific (2021).
Download volume front matter, including table of contents and introduction.
Download a printable publication sheet that you can put in your files or give to your librarian or bookstore.