SBL Press Bookstore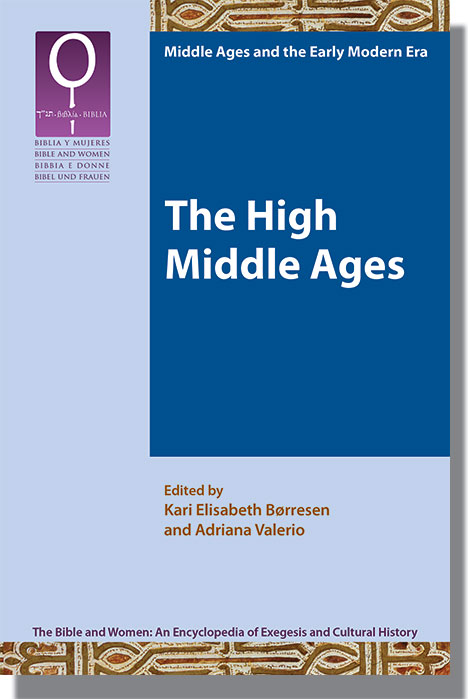 The High Middle Ages
Kari Elisabeth Borresen, Adriana Valerio, editors
Publication Date
December 2015
Paperback
$60.00
An international collection of ecumenical, gender-sensitive interpretations
The latest volume in the Bible and Women series examines the relationship between women and the Bible's reception in the centuries of the High and Late Middle Ages in Europe. Contributors bring a variety of new insights to questions of how women of the Bible were treated in literary, mystical, and doctrinal texts as well as in art and music. Though the Bible was used to legitimize the subordination of women to men and to exclude them from power, during this period women produced works of theology and biblical interpretation. Contributors include Gemma Avenoza, Marina Benedetti, Dinora Corsi, Maria Laura Giordano, Elisabeth Gössmann, Maria Leticia Sánchez Hernández, Hildegund Keul, Linda Maria Koldau, Martina Kreidler-Kos, Rita Librandi, Gary Macy, Constant J. Mews, Magda Motté, Rosa María Parrinello, María Isabel Toro Pascua, Claudia Poggi, Carmel Posa, Marina Santini, Valeria Ferrari Schiefer, Andrea Taschl-Erber, Adriana Valerio, and Paola Vitolo.
Features
Essays on the treatment of women in commentaries and didactic moral literature written by men
Close study of women as scholars and interpreters of the Bible from the twelfth through the fifteen centuries
Twenty-one essays from twenty-three scholars from around the world
Kari Elisabeth Børresen is Senior Professor (emerita) at the Faculty of Theology, University of Oslo. She is editor of The Image of God: Gender Models in Judaeo-Christian Tradition (Fortress, 1995).
Adriana Valerio is professor of History of Christianity at the Università di Napoli Federico II. She is the author of Le ribelli di Dio: donne e Bibbia tra mito e storia (Feltrinelli, 2014).
Download volume front matter, including table of contents and introduction.
Download a printable publication sheet that you can put in your files or give to your librarian or bookstore.