SBL Press Bookstore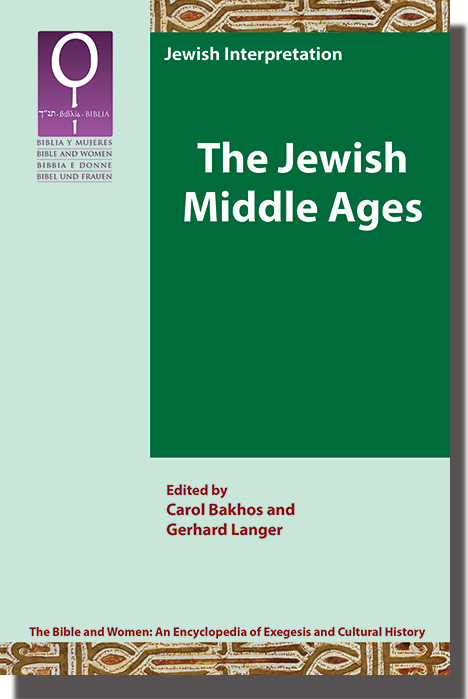 The Jewish Middle Ages
Carol Bakhos, Gerhard Langer, editors
Publication Date
March 2023
Paperback
$58.00
For many, the Middle Ages in general evokes a sense of the sinister and brings to mind a world of fear, superstition, and religious fanaticism. For Jews it was a period marked by persecutions, pogroms, and expulsions. Yet at the same time, the Middle Ages was also a time of lively cultural exchange and heightened creativity for Jews. In The Jewish Middle Ages, contributors explore the ways in which the stories of biblical women, including, Eve, Sarah, Hagar, Rebekah, Zipporah, Ruth, Esther, and Judith, make their way into the rich tapestry of medieval Jewish literature, mystical texts, and art, particularly in works emanating from Ashkenazic circles. Contributors include Carol Bakhos, Judith R. Baskin, Elisheva Baumgarten, Dagmar Börner-Klein, Constanza Cordoni, Rachel Elior, Meret Gutmann-Grün, Robert A. Harris, Yuval Katz-Wilfing, Sheila Tuller Keiter, Katrin Kogman-Appel, Gerhard Langer, Aurora Salvatierra Ossorio, and Felicia Waldman. These essays give us a glimpse into the role women played and the authority they assumed in medieval Jewish culture beyond the rabbinic centers of Palestine and Babylonia.
Carol Bakhos is Professor of Near Eastern Languages and Cultures and of Study of Religion at the University of California, Los Angeles (UCLA). She is the author of The Family of Abraham (2014) and Ishmael on the Border (2006) and coeditor with Michael Cook of Islam and Its Past (2017). Since 2012 she has served as Chair of the Study of Religion program and Director of the Center for the Study of Religion at UCLA.
Gerhard Langer is a professor at the Institute for Jewish Studies at the University of Vienna. Langer is a member of the interdisciplinary research center Religion and Transformation and Vice-Chair of the Vienna Doctoral School of Theology and Research on Religion. He is the author of Midrasch (2016) and Judentum für Dummies (2022).
Download volume front matter, including table of contents and introduction.
Download a printable publication sheet that you can put in your files or give to your librarian or bookstore.
Request a review copy.