SBL Press Bookstore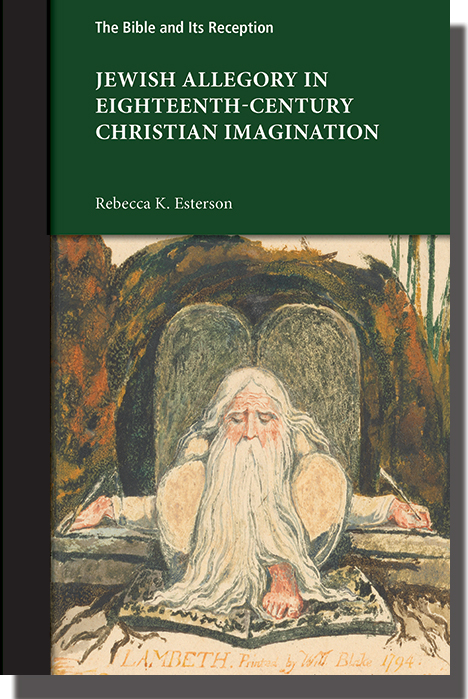 Jewish Allegory in Eighteenth-Century Christian Imagination
Rebecca K. Esterson
Publication Date
October 2023
eBook
$35.00
Rebecca K. Esterson explores how Christian methods of biblical interpretation shifted during the eighteenth century, producing a rhetorical rejection of allegory while embracing literalism. Under the influence of Enlightenment concepts of human reason and advances in the experimental sciences, Christian interpreters began casting Jewish biblical interpretation as allegorical, while presenting Christian interpretation as literal. This shift in self-understanding allowed Christians to portray their own interpretations as scientifically, philosophically, and historically superior, resulting in a new way of othering the Jewish people. This study of biblical exegesis, theology, philosophy, and the arts in English, Swedish, and German contexts is an essential resource for scholars interested in biblical reception history and the history of Jewish-Christian relations.
Rebecca K. Esterson is the Dean of the Center for Swedenborgian Studies at the Graduate Theological Union, where she also holds a position as Associate Professor of Sacred Texts and Traditions and Dorothea Harvey Professor of Swedenborgian Studies. She currently serves as the Chair of the GTU's Department of Sacred Texts and Their Interpretation. She is coauthoring a religious biography of Helen Keller.
Download volume front matter, including table of contents and introduction.
Download a printable publication sheet that you can put in your files or give to your librarian or bookstore.
Request a review copy.