SBL Press Bookstore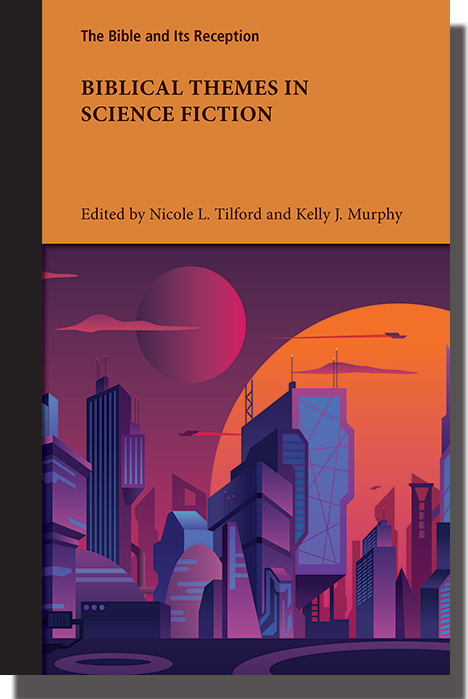 Biblical Themes in Science Fiction
Nicole L. Tilford, Kelly J. Murphy, editors
Publication Date
April 2023
eBook
$39.00
Biblical Themes in Science Fiction is a handbook for exploring how biblical themes appear in contemporary science fiction. Contributors Frank Bosman, Rhonda Burnette-Bletsch, Krista N. Dalton, Tom de Bruin, James F. McGrath, Kelly J. Murphy, Steven J. Schweitzer, Jason A. Staples, Nicole L. Tilford, Christine Wenderoth, and Jackie Wyse-Rhodes examine the relationship between ancient and modern depictions of Adam and Eve, the tower of Babel, Noah's ark, handmaids, utopian cities, the promised land, the city of Babylon, messiahs, resurrection, and the apocalypse. Works of science fiction explored range from book series such as Lilith's Brood to television shows such as Doctor Who and video games such as Fallout 3. Essays are supplemented by images and key science fiction sources for diving deeper into how the Bible influenced authors and creators. An afterword considers the imaginative impulses common to both science fiction and biblical texts.
Nicole L. Tilford is an independent scholar living in Atlanta, Georgia. She is the author of Sensing World, Sensing Wisdom: The Cognitive Foundation of Biblical Metaphors (2017) and editor of Women and the Society of Biblical Literature (2019). She has also published articles on sensory criticism of biblical metaphors and the reception history of the Bible.
Kelly J. Murphy is a professor in the Department of Philosophy, Anthropology, and Religion at Central Michigan University. She is the author of Rewriting Masculinity: Gideon, Men, and Might (2019) and coeditor of Apocalypses in Context: Apocalyptic Currents throughout the Ages (2016).
Download volume front matter, including table of contents and introduction.
Download a printable publication sheet that you can put in your files or give to your librarian or bookstore.
Request a review copy.