SBL Press Bookstore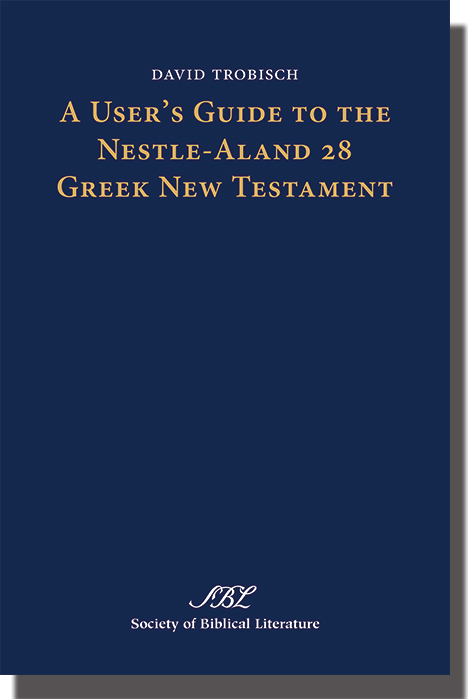 A User's Guide to the Nestle-Aland 28 Greek New Testament
David Trobisch
Publication Date
November 2013
Paperback
$15.00
This guide introduces the complex new edition of the Nestle-Aland Novum Testamentum Graece, 28 Edition, explaining its structure, the text-critical apparatus and appendices, and the innovations of the new edition.
David Trobisch is an independent scholar in Springfield, Missouri, and Nussloch, Germany. He has taught New Testament at German and American universities and serves as a scholarly consultant for the Nida Institute for Biblical Scholarship at the American Bible Society.
Download a printable publication sheet that you can put in your files or give to your librarian or bookstore.
Download volume front matter, including table of contents and introduction.