SBL Press Bookstore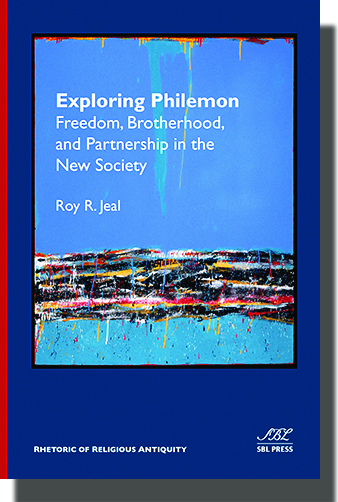 Exploring Philemon: Freedom, Brotherhood, and Partnership in the New Society
Roy Jeal
Publication Date
November 2015
Paperback
$33.00
A new, sociorhetorical interpretation of the Letter to Philemon
Exploring Philemon shows how this letter entered the world of the ancient Mediterranean and the early church with a dramatic and powerful rhetorical force by analyzing the range of textures interwoven with each other to produce a profound effect on an early Christian (Philemon) and on the church that met in his home. It demonstrates that many striking and subtle features work together to present a rhetorical argument that the new Christian society must be one of freedom, brotherhood, and partnership not just for the powerful, but for all.
Features:
An analysis of the visual imagery of the letter
Application of up-to-date rhetorical, sensory-aesthetic, and intertextual interpretive methods
Use of Social and cultural, ideological, and theological strategies
Roy R. Jeal is Professor of Religion at Booth University College. He is a member of the Editorial Board of the SBL Press Rhetoric of Religious Antiquity Series and the Steering Committee for the SBL Rhetoric of Religious Antiquity Group. His publications include Integrating Theology and Ethics in Ephesians: The Ethos of Communication (Mellen) and Colossians and Philemon: A Beginning-Intermediate Greek Reader (GlossaHouse).
Download volume front matter, including table of contents and introduction.
Download a printable publication sheet that you can put in your files or give to your librarian or bookstore.