SBL Press Bookstore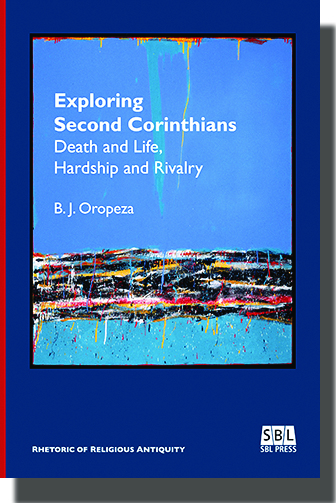 Exploring Second Corinthians: Death and Life, Hardship and Rivalry
B. J. Oropeza
Publication Date
April 2016
Paperback
$102.00
A multifaceted commentary that breathes fresh insight into Paul's letter
In 2 Corinthians, Paul responds to reports of the Corinthian congregation questioning his competency as a divinely sent messenger. Through apologetic demegoria and the use of graphic imagery related to triumphal processions, siege warfare, and emissary travels and negotiation, Paul defends his constancy, persona, and speaking abilities as he extends the offer of clemency and reconciliation to his auditors. Oropeza combines rhetorical pictures (rhetography) with interpretative layers (literary features, intertextuality, sociocultural, ideological, and sacred textures) to arrive at the rhetorical impact of Paul's message for ancient Mediterranean discourse.
Features:
A visual, sensory, and imaginative interpretation of the scripture
A comprehensive commentary
An avant-garde approach to biblical interpretation
B. J. Oropeza is Professor of Biblical Studies at Azusa Pacific University (Azusa, California) and the author of Jesus and Paul: Global Perspectives in Honor of James D. G. Dunn, A Festschrift for His 70th Birthday (T&T Clark), and the three-volume series, Apostasy in the New Testament Communities (Cascade). He is founder of the Intertextuality in the New Testament Section of the Society of Biblical Literature.