SBL Press Bookstore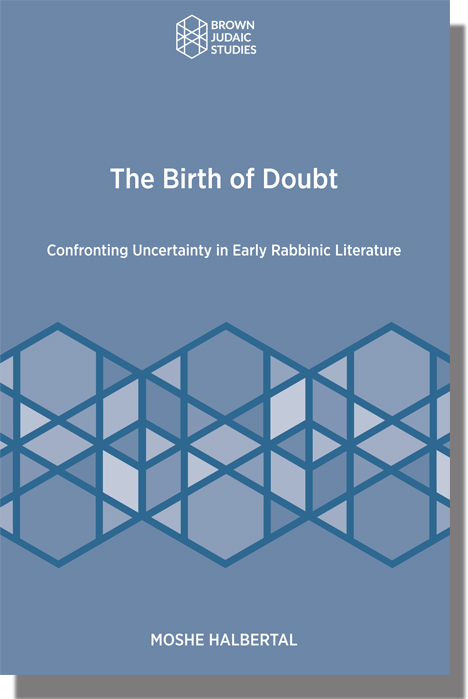 The Birth of Doubt: Confronting Uncertainty in Early Rabbinic Literature
Moshe Halbertal
Publication Date
April 2020
Paperback
$29.00
A systematic attempt to understand the rabbinic world through its approach to confronting uncertainty
In the history of halakhah, the treatment of uncertainty became one of the most complex fields of intense study. In his latest book, Moshe Halbertal focuses on examining the point of origin of the study of uncertainty in early rabbinic literature, including the Mishnah, Tosefta, and halakhic midrashim. Halbertal explores instructions concerning how to behave in situations of uncertainty ranging from matters of ritual purity, to lineage and marriage, to monetary law, and to the laws of forbidden foods. This examination of the rules of uncertainty introduced in early rabbinic literature reveals that these rules were not aimed at avoiding but rather at dwelling in the midst of uncertainty, thus rejecting the sectarian isolationism that sought to minimize a community's experience of and friction with uncertainty.
Features:
A thorough investigation of the principles concerning how to behave in cases of uncertainty
An examination of two distinct modes for coping with uncertainty
Moshe Halbertal is Gruss Professor of Law at New York University, John and Golda Cohen Professor of Jewish Philosophy at the Hebrew University of Jerusalem, and a member of the Israel Academy for Sciences and Humanities. He is the coauthor of The Beginning of Politics: Power in the Biblical Book of Samuel (2017).
Download volume front matter, including table of contents and introduction.
Download a printable publication sheet that you can put in your files or give to your librarian or bookstore.
This is Brown Judaic Studies 366. See more available volumes in the BJS series.