SBL Press Bookstore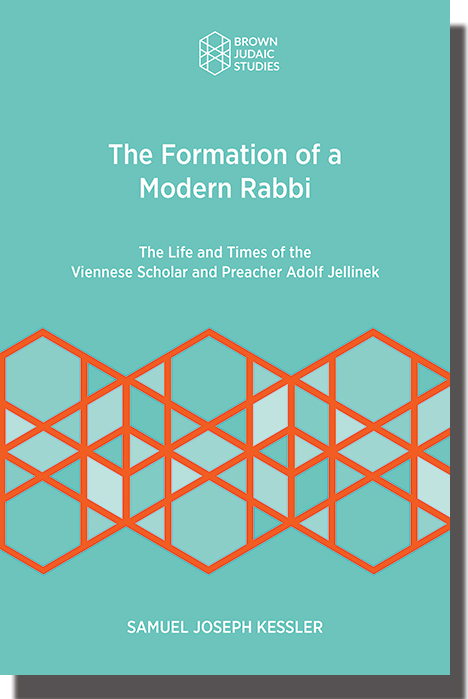 The Formation of a Modern Rabbi: The Life and Times of the Viennese Scholar and Preacher Adolf Jellinek
Samuel Joseph Kessler
Publication Date
November 2022
Paperback
$50.00
An intellectual biography that critically engages Adolf Jellinek's scholarship and communal activities
Adolf Jellinek (1821–1893), the Czech-born, German-educated, liberal chief rabbi of Vienna, was the most famous Jewish preacher in Central Europe in the second half of the nineteenth century. As an innovative rhetorician, Jellinek helped mold and define the modern synagogue sermon into an instrument for expressing Jewish religious and ethical values for a new era. As a historian, he made groundbreaking contributions to the study of the Zohar and medieval Jewish mysticism. Jellinek was emblematic of rabbi-as-scholar-preacher during the earliest, formative years of communal synagogues as urban religious space. In a world that was rapidly losing the felt and remembered past of premodern Jewish society, the rabbi, with Jellinek as prime exemplar, took hold of the Sabbath sermon as an instrument to define and mold Judaism and Jewish values for a new world.
Samuel Joseph Kessler is Assistant Professor of Religion and Åke and Kristina Bonnier Endowed Chair in Jewish Studies at Gustavus Adolphus College. His work focuses on the interaction of religion and modernity in European history and literature. He has written on topics in Jewish history, the history of science, postmodern theory, Holocaust, and American literature. He is the coeditor of Modern Jewish Theology: The First One Hundred Years, 1835–1935 (forthcoming).
Download volume front matter, including table of contents and introduction.
Download a printable publication sheet that you can put in your files or give to your librarian or bookstore.
Request a review copy.